Introducing the first ever online educational course and coaching program that will help you train new eating habits, adopt a completely new lifestyle, master your diet forever, and lose weight without ever having to focus on losing weight.
Brought to you by Daniel Thomas Hind, founder of EvolutionEat
Welcome to EvolutionEat.
Please take a few minutes to watch this video…it could change everything.
Ask Yourself the following 10 Questions…
Do I regularly approach "dieting" with the intention of quickly losing 10 pounds or more in a few weeks?

Are my dieting attempts a race against the clock, rather than attempts to learn something?  

Do I think I have to "earn my calories" when trying to lose weight, or maintain my weight?

If I make a mistake and eat something "off plan," do I believe the "day is ruined" and sabotage myself even further?

Do I believe that the only way to succeed is to be absolutely perfect, and end up failing and reinforcing a "yo-yo" cycle?

Do I believe that to be successful, I have to restrict my choices to foods I don't enjoy, or weight-loss plans that allow for little variation?

Do I believe that eating low-fat/low-calorie is the best (or only) way to lose weight?

Do I come home at night and look to food for relief, either from stress or boredom or loneliness?

When I'm stressed, do I often reach for sugar or some sort of comfort food?

Does food preoccupy my thoughts throughout most of the day, and do I look at the clock waiting for the next hour that feels like "long enough" to eat again?  
If you answered "Yes" to even just one of the questions above, then it's 100% time for a change.
Introducing EvolutionEat…
I'm going to show you why losing weight and mastering your diet is a dynamic skill that can be cultivated and developed quite easily with basic training, no matter where you're starting from.
It's entirely possible to:   
build a healthy relationship with food and never diet again
lose weight while eating high-fat, delicious, whole foods
repair your metabolism and never go hungry
heal chronic inflammation with your diet
overcome sugar addiction and food fixation with strategic training
stop emotional eating and overeating with simple, innovative habits
become more mindful of your choices
quiet negative beliefs and realize your potential
build a new lifestyle that keeps you connected to your goals no matter what
become the envy of your friends for your self-discipline
surprise yourself how simple it is to eat clean and healthy
do this forever
If you've tried dieting and counting calories long enough, and you've spent loads of time and money on your fitness but you STILL haven't made the progress you desire…
I have a solution for you. But it's not what you'd expect.
Who the hell am I? Well, first and foremost, I'm a coach. You can call me Daniel.
I'm not your typical "online diet guy." And I don't want to be thought of as one. I'm not interested in helping you lose 10 pounds as quickly as possible and wishing you good luck.
I'm also not a therapist who can help you with your eating disorder (and if you think you have an eating disorder, here are some resources).
I'm interested in helping you build the habits and mindset you'll need to master your diet once and for all.
But it requires you to make a choice that you're ready for a change—not only that you are ready, but you are willing to invest in a long-term approach versus another short term quick fix solution that doesn't work and leaves you feeling hopeless.
Mastering Your Diet Goes WAY Beyond Your "Diet" Alone
Your diet is just one piece of the puzzle of living healthily.
 The food you eat is important, but mastering your diet is really about everything else: your mindset, your attitude toward learning, your willingness to sacrifice immediate results for long-term success, your motivation, your planning, your preparation, and most importantly your habits — the way you carry yourself in the world, the automatic choices you make that require little to no thought.
 Most people know what is and isn't healthy. You don't need some guy on the internet to tell you that. You don't need another diet book to tell you what to eat. Accessing the right information is not the barrier to your success. 
Being successful with your diet and getting in shape has little to do with what you eat and has everything to do with why and how you eat. (That means your mindset, your emotions, and your habits are more important than what foods you're eating.)
 That's what you'll learn in my interactive online program: EvolutionEat.
Members of the EvolutionEat program get…
Me, Daniel: a world class motivator, lifestyle designer and coach as your digital mentor and virtual instructor, also accessible by email and special live trainings
My expertise, guidance and support. I've spent the past five years developing my approach to deliver you the most comprehensive training on mastering your diet for the long term and evolving your lifestyle
7 digital video lessons (3 hours total), in which I teach you the fundamentals of skill acquisition, mindset training, habit formation, nutrition, diet, exercise, overcoming dependencies, strategy, mastery, and healthy lifestyle beyond your food choices
Unlimited, lifetime access to the course, including all future iterations and technology upgrades  
Homework & action steps along with each lesson to help you progress forward one step at a time, each and every week
Downloadable PDFs, handouts, reading suggestions, and resources to supplement your learning
Recommended meal plans & food shopping lists
Coaching and Support: direct access to Daniel through email
Access to Our Private Facebook Community, featuring a close-knit community of like-minded awesome individuals who are working on the same things you are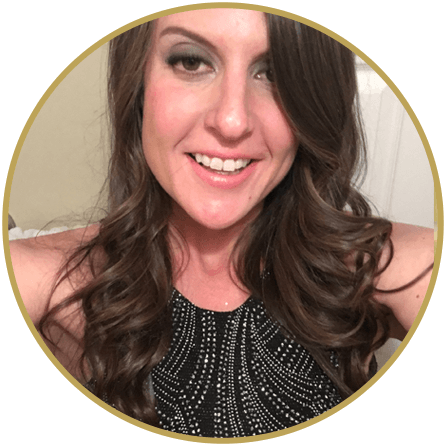 "Your approach is brilliant, intuitive, sensitive, emotionally connective, and powerfully motivating. I have also described you to friends as a magic wand that I can point toward any area of my life and it will magically begin to blossom under the sunshine of our focus. But seriously. Our work has been intensive and life changing."
Elizabeth, 36, St. Louis
Experience EvolutionEat
To master your diet for the long term and lose weight the right way, here's the full 360-degree learning experience:
Course Description: EvolutionEat is a highly specialized skill development and mindset training program, comprised of 7 lessons on mastering your diet and building new eating habits.
Lesson Guide:
Lesson 1: EvolutionEat / A Deep Dive Into Building Healthy Eating Habits, Mastering Your Diet & Evolving Your Lifestyle
Lesson 2: Mindset / How to Learn All Over Again & Think Your Way Toward Success
Lesson 3: Habits / How to Rewire Your Brain & Crave Making Healthy Choices
Lesson 4: Emotions / How To Stop Overeating & Start Understanding Your Relationship with Food
Lesson 5: Nutrition / How to Evolve into a Fat Burning Machine
Lesson 6: Diet / How to Eat Real, Lose Weight & Overcome Sugar Addiction
Lesson 7: Strategy / How to Become the Envy of Others for Your Self-Discipline
TIME SENSTITIVE!
Enroll NOW and not only will you get EvolutionEat: The Online Course for a special discounted price…
$297   $99  
---
But you'll also get the following bonuses, in addition to the course, for absolutely FREE:
Lifetime access, including future iterations and technology updates

($199 value)

  
Private Goal-Setting Masterclass Recording with Daniel

($99 value)
Lifetime 10% Discounts

on all EvolutionEat Coaching Programs with Daniel

(save hundreds, or even thousands)
Total Value: Over $600
Yours: $99
---
*PLEASE READ: It's critically important to note here that I am not a doctor, medical professional, registered dietitian or trained clinician of any kind, and I do not pretend to play one on the internet. I am not here to solve clinical problems, nor do I make any claims of being able to do so. My opinions and suggestions are merely ideas to consider. My services and programs are in no way substitutions for medical treatment or therapy; they're vehicles for education. It goes without saying, but if you have a serious condition, such as an eating disorder, and are considering working with me and/or purchasing a program, you should seek outside medical support to get the proper attention you need. Please read this Disclaimer. If you're struggling with a disorder beyond the scope of coaching, I've put together a list of resources and websites to help.
FAQ
GOT QUESTIONS?
We've received a handful of questions about EvolutionEat: The Online Course, and have noted them below together with the answers. If you can't find what you're looking for, just send an email to support@evolutioneat.com and we'll get back to you within 24 hours.
DO YOU PROVIDE MEAL PLANS AND FOOD SUGGESTIONS? 
From Daniel: I don't provide exact plans (nothing about my program is obsessive or dogmatic: again, this is your experience, not mine) but I do provide an ebook that outlines my particular approach, one that works for me and has worked for hundreds of my clients. It's called "The Evolution Diet."
"The Evolution Diet" has meal suggestions, a food shopping list, suggested macro ratios, and basic information on what "clean eating" means and why it's important. Lessons 5 and 6 dive into these ideas and concepts as well. 
WHAT IS DANIEL'S STANCE ON FOOD AND COUNTING MACROS? 
Nutrition: As far as nutrition is concerned, evolution is my guide. I advocate for what nature provides. If it was grown or born on earth, then it's probably okay to eat. Depending on your goals and we're you're starting, that means we'll probably have to tinker with the amount of macronutrient ratios, but I don't personally believe in quantifying every food choice.
Our genes and physiology evolved through the process of natural selection and are most adapted to be nourished with the food that we evolved around. It's actually quite easy to reach peak fitness as long as we eat from the long list of natural foods you can find in nature and avoid, in large, grain-laden, sugary, processed and otherwise unnatural foods.
Macros & Intuition: My goal is to help you build an natural and beautiful relationship with food, whereby you intuitively come to understand and trust what's good for you and how much you should be eating of it, no matter where you are in the world (or how you're feeling emotionally).
That said, if you find macro counting helpful, then that's totally cool! I'm here to help you master your diet – whatever that means for you. This is not my experience, it's yours, and everything I teach supports and invites your preferences
WHAT MAKES YOUR PROGRAM DIFFERENT TO OTHER ALTERNATIVES? HOW DO I KNOW IT'S RIGHT FOR ME?
There's no other program that walks you through all the steps toward mastering your diet and approaching it from an entirely new perspective. This approach has been created by Daniel, and is uniquely his. His clients spend tens of thousands of dollars to coach them toward mastery and healing, and this interactive course and group coaching opportunity is the first of it's kind, and for a fraction of its real value. If your heart has moved at all while reading this page or watching the introductory video on this page, then the course is right for you.
WILL THERE BE PLENTY OF EXAMPLES TO ILLUSTRATE THE POINTS
Yes, this is a no-fluff program. You'll get "the how," together with real specifics that explain everything in step-by-step detail. What's more, there are real action plans so you know exactly what to do. Nothing has been left to chance. There's also tons of reading suggestions to supplement your learning and personal development. 
AS A STUDENT, DO I GET LIFETIME ACCESS?
Absolutely. There's no limit to your access. You can log into the members area today or 10 years from now. Invest in it once, and it's yours forever – including any future updates as technology and content changes.
7-Day Money Back Guarantee
We're so confident you'll love this program, that we offer a 7-day money-back guarantee. If you can't see how owning this course for the rest of your life would benefit you, then we will refund you every penny for up to 7 days after purchase.
Hear from some of our members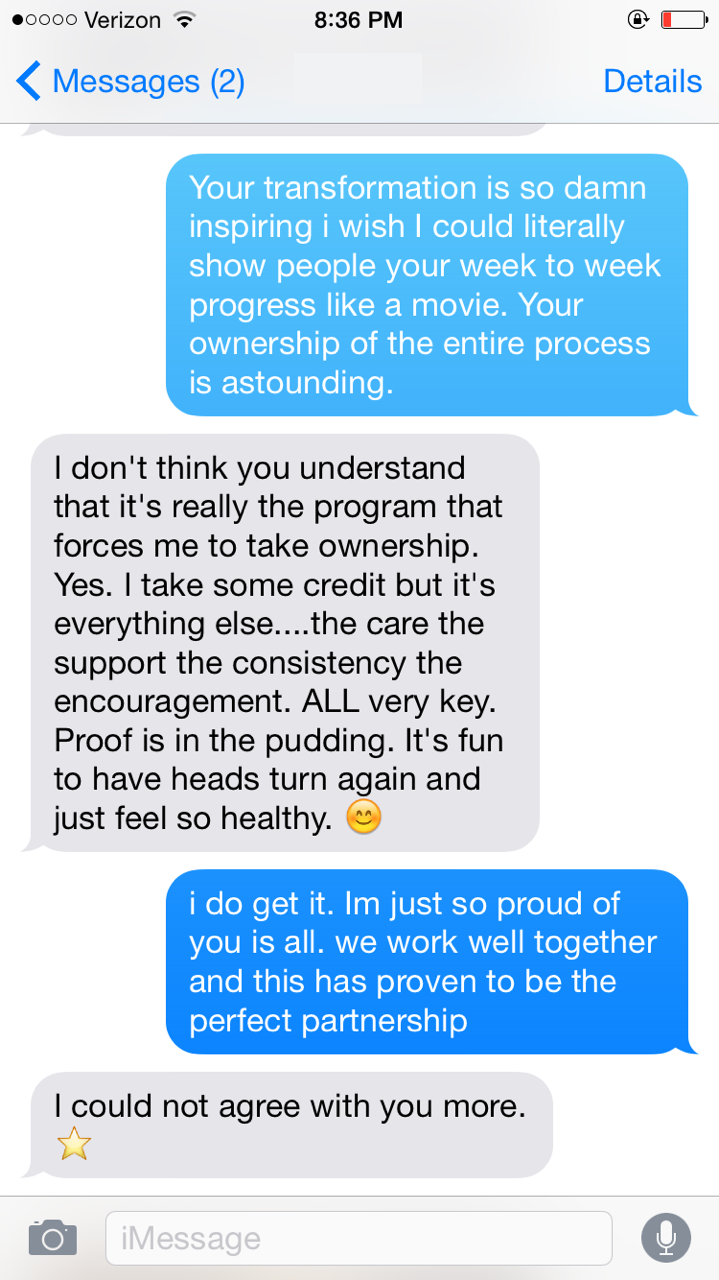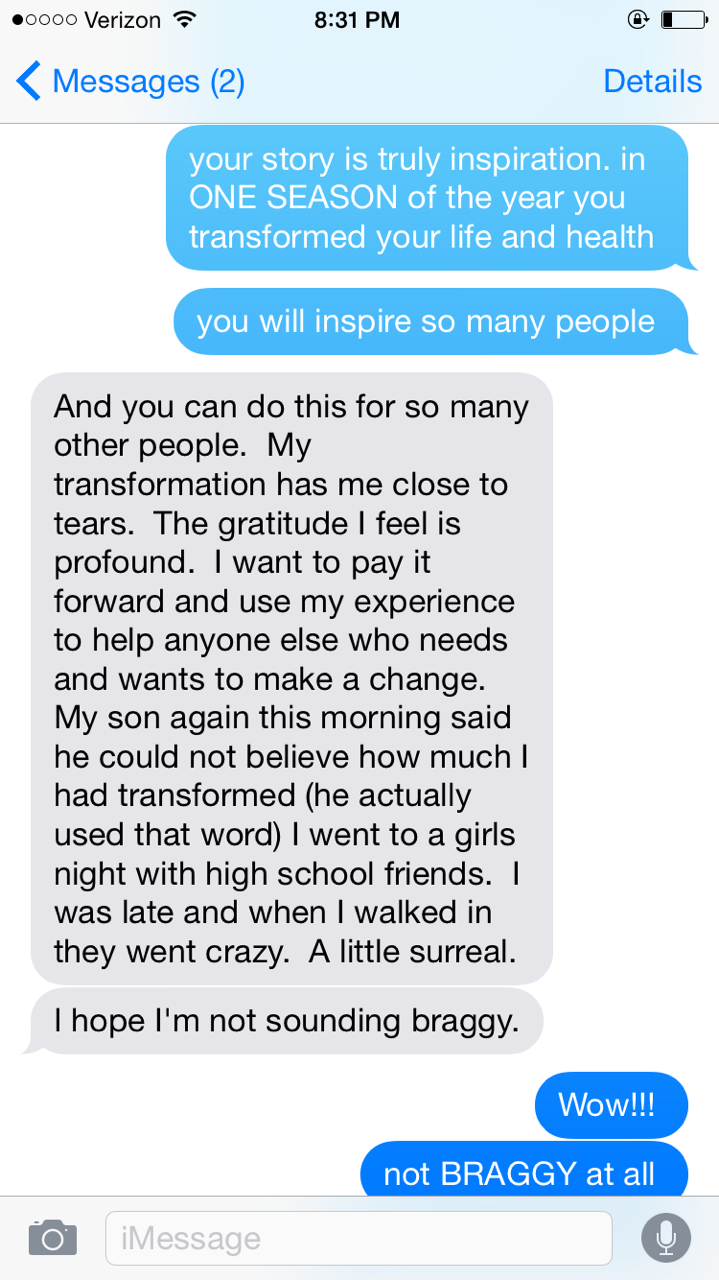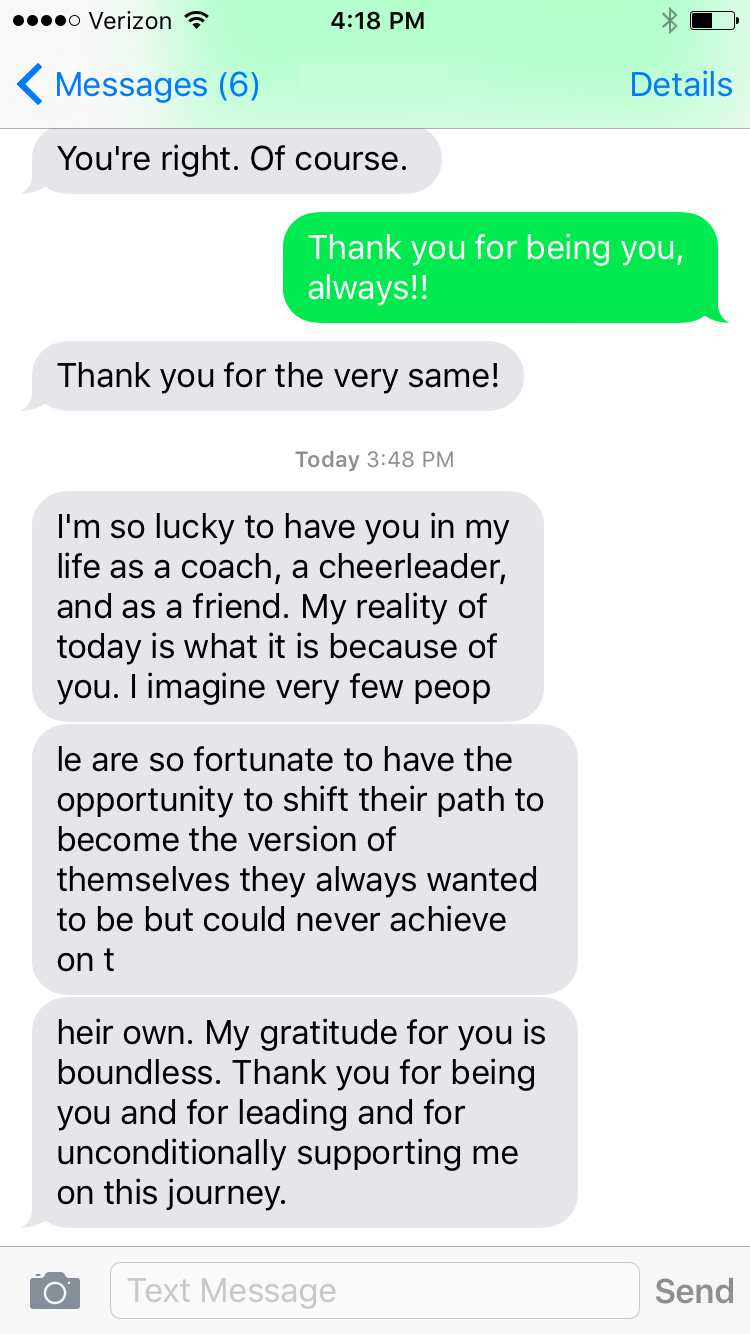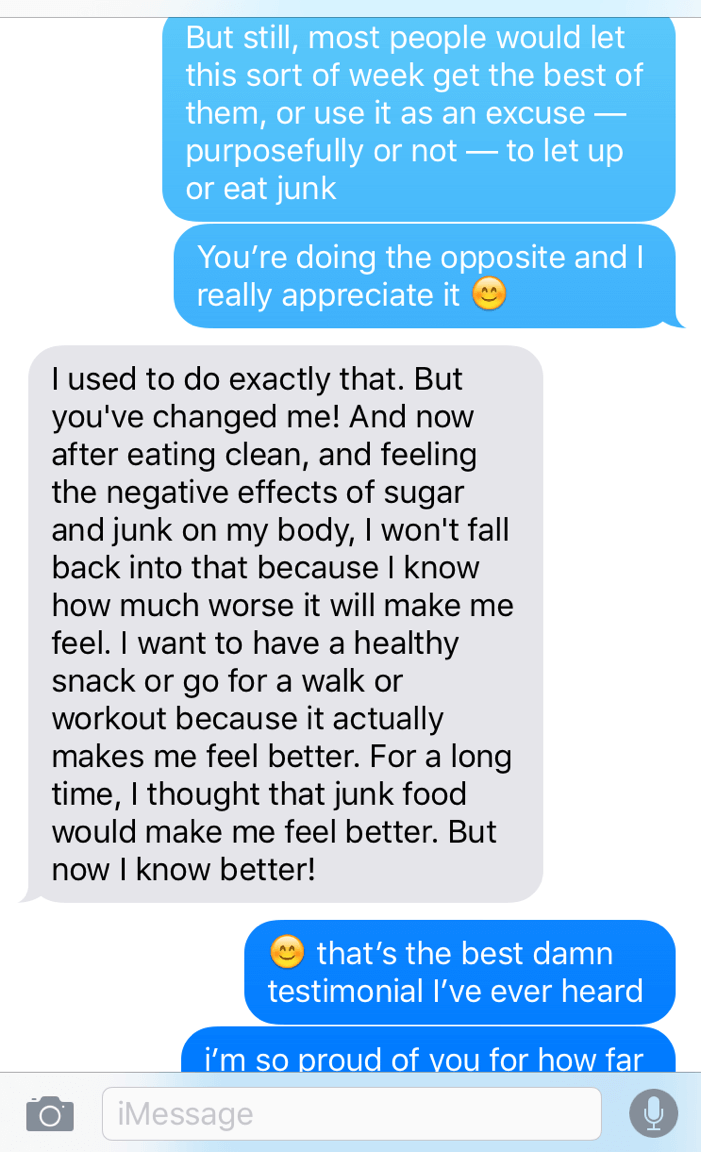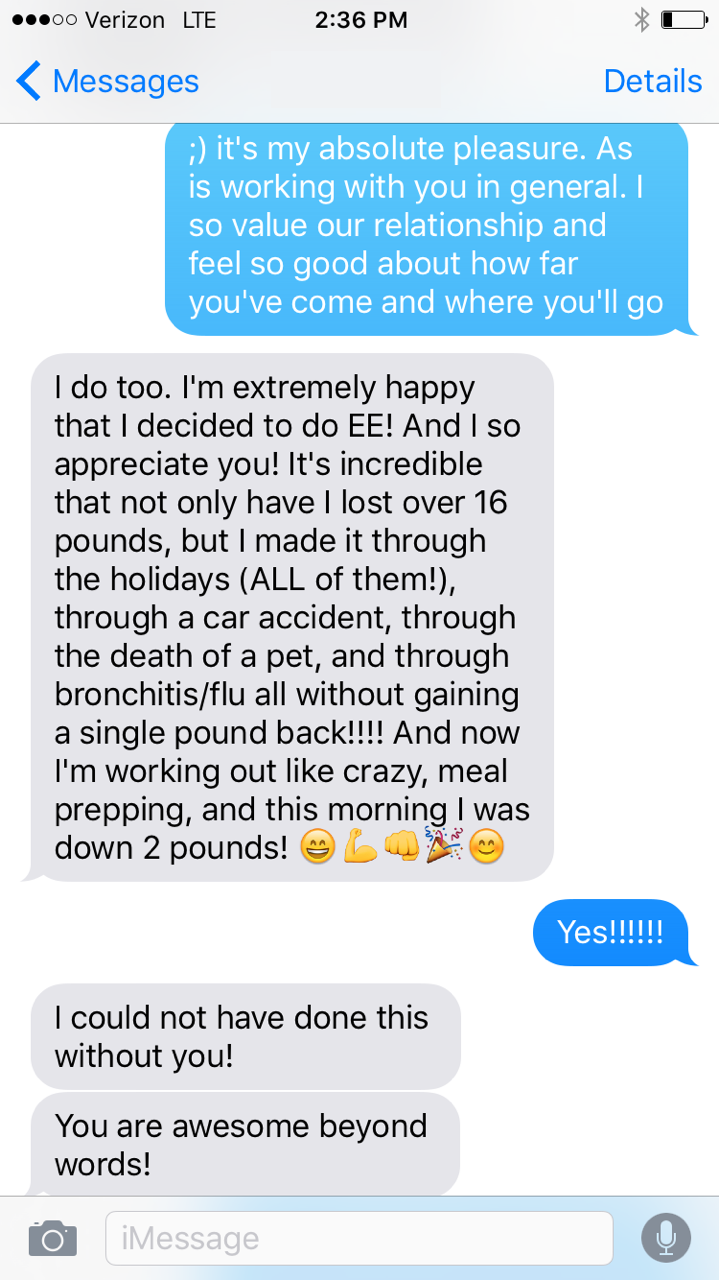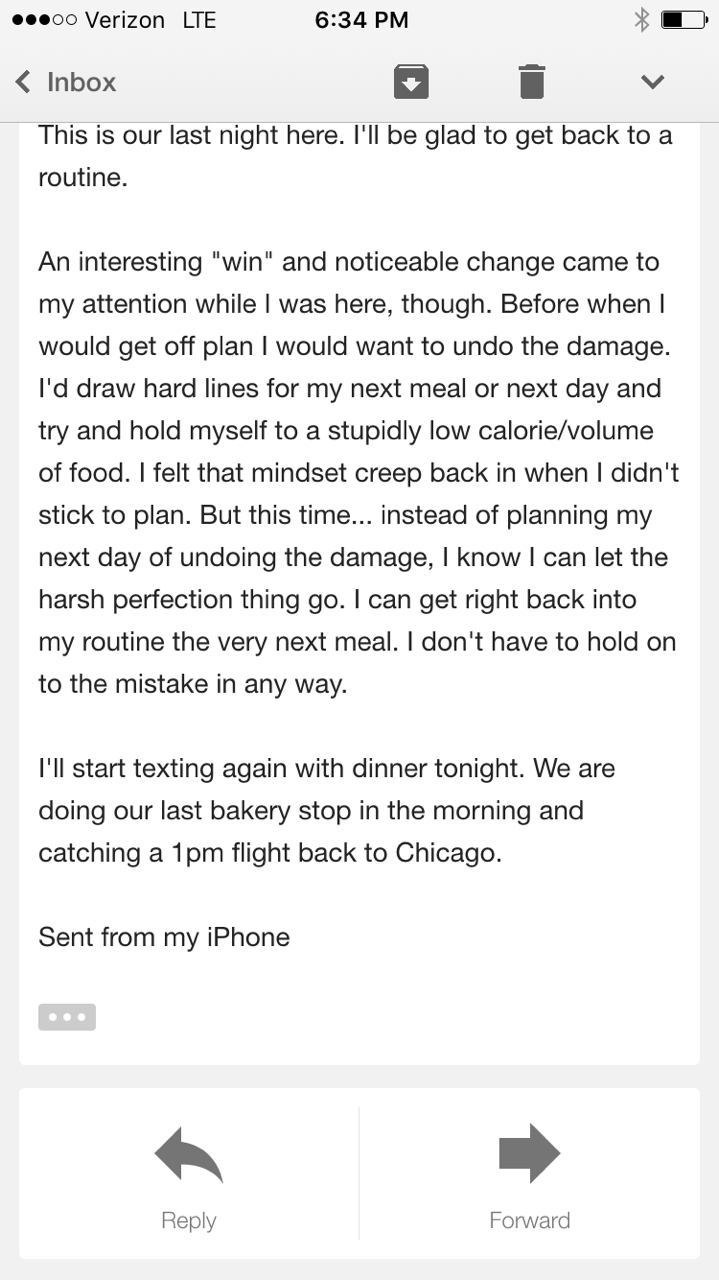 EvolutionEat: The Online Course

($297 value)
Lifetime access, including future iterations and technology updates

($199 value)

 

 
Private Goal-Setting Masterclass Recording with Daniel

($99 value)
Lifetime 10% Discounts on all EvolutionEat Coaching Programs with Daniel

(save hundreds, or even thousands)
ALL FOR ONE LIFETIME PAYMENT OF $99