EvolutionEat
Transformational Coaching
Nutrition Coaching. Lifestyle Redesign. Community.
Permanently Change The Way You Eat.
Create the Lifestyle of your Dreams.
One Program.
6-Months. 
Permanently Change The Way You Eat.
Create the Lifestyle of your Dreams.
One Program.
6-Months. 
EVOLUTIONEAT HAS BEEN FEATURED IN: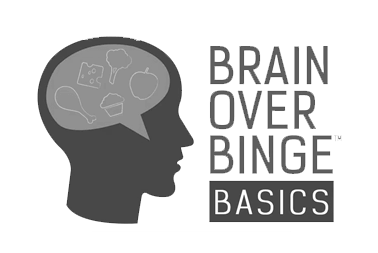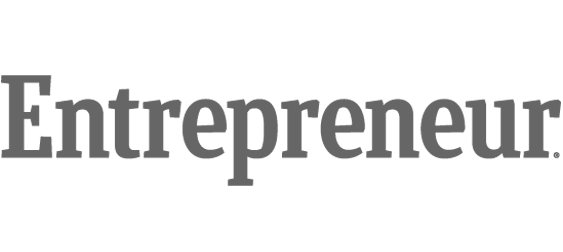 EVOLUTIONEAT HAS BEEN FEATURED IN: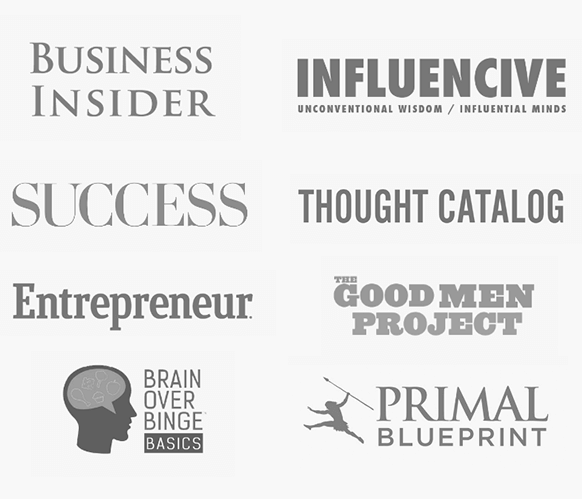 2018:
Say Goodbye to Resolutions.
It's Time for Evolution.
Are you tired of experiencing life this way?
Confused about what to eat, or know what to eat but can't seem to "get it right"?
Find yourself making resolutions year after year about your health, your unhealthy diet, or your weight?
Feel out of control around food, or like you're thinking about it all the time?
Is food holding you hostage from reaching your full potential, but you're embarrassed to talk about it?
Tired of feeling sick and tired, with little energy to do what you love?
Tried every diet and nothing works?
EvolutionEat has helped hundreds of people around the world transform their lives, bodies, and diets with our revolutionary 6 month coaching program.
When you stop obsessing about food, stop reaching for sugar to fill an emotional void, stop judging yourself for your weight every day….
When you start enjoying what you're eating, start employing mindfulness on a daily basis, start gaining an intuitive sense of control over your food choices, and start feeling fulfilled by your commitment to the process…
…something magical happens:
You have more energy.

You create more time.

You become more creative, less stressed.

You feel calmer, happier.

You become way more productive.

You look and feel f**king awesome.

You become

free

.
Learn How EvolutionEat Works
Click the video below and meet EvolutionEat founder and your new coach, Daniel
When eating healthily becomes automatic, losing weight becomes effortless, which frees you up to be more productive in all other areas of life and start focusing on the things that actually matter to you.
What is EvolutionEat Transformational Coaching?
EvolutionEat Transformational Coaching is a 6-month nutrition coaching and lifestyle redesign program that will train you how to:
permanently

change

the way you eat

shift your mindset

from "diet" to "lifestyle"

lose weight the right way

, by eating healthy foods our ancestors evolved eating

create the healthy life(style) of your dreams

, completely redesigned from the moment you wake up til the minute you go to bed

fall in love with the process of eating healthily

, so that you live this way forever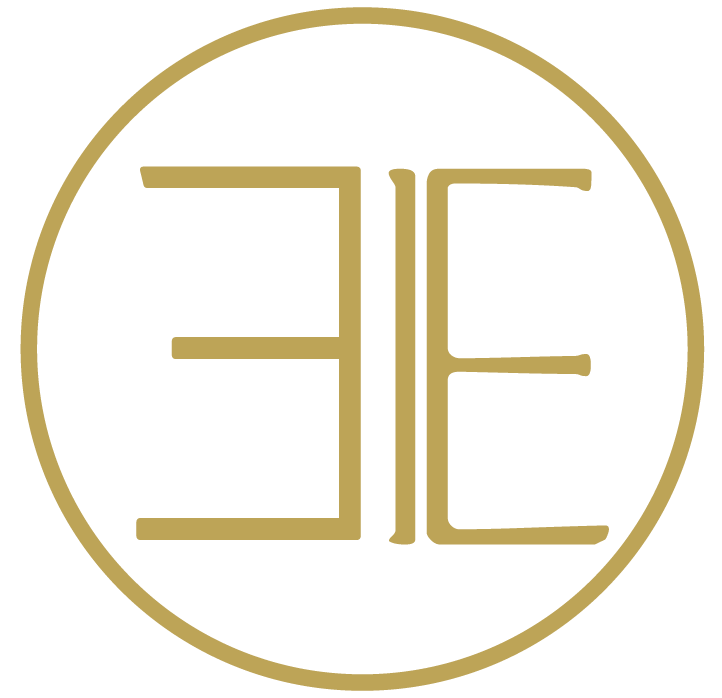 6 Month Blueprint for Transformation
Habits: Our 6 month, step-by-step, proven process for habit building is world class. By focusing on implementing one habit at a time, each week, you will master it quickly before building on your success and adding a new habit the following week. After 6 months, your entire life is changed. Sustainable and simple. Slow is sexy!  
Skill Development: We treat the process of eating healthily as a skill you develop and practice over time. Just like if you were learning how to play the piano. This isn't about being perfect. This is about PRACTICE. You you can't play Mozart until you master the basics! The same is true of diet and lifestyle training.
Process: When you develop a skill, you see that there's a whole process to get you from where you are to where you want to be. As your coach and guide, Daniel gives you the step-by-step blueprint for total diet and lifestyle transformation. All you have to do is follow his instructions.
Practice: Practice is the only way to master a skill. Practice is about making mistakes, investing in those mistakes, and immersing yourself in a world of self-development that goes well beyond your diet alone. That's why we focus so much on mindset, habit-change, mindfulness, food psychology, meditation, skill development, morning mastery, and every part of your life that influences your decision making. That's why we create an environment for you that fosters growth. That's why we cultivate a community of like-minded individuals who are working on the same thing as you.
"Working with you has been an absolute pleasure.  The overall key to my success has been the support and encouragement that  you have given me.  This positive influence in my life has not only changed my diet, but my relationships, my determination, my confidence in setting and reaching goals, my realization that believing in others and giving them support, and genuine encouragement is so powerful.  I feel like I have been more of a positive influence on my children, husband and all of those who I come in contact with.  And most of all, the peace that I feel with myself, my body, and my relationship with food is something that I thought I would never have.  I'm definitely not perfect, but I'm ok with that.  And this is huge!!  Thank you Daniel."
Jill, 44, Salt Lake City
The Four Zones of Mind/Body/Life Evolution
We help you change your life by working from four distinct areas
EvolutionEat Transformational Coaching includes:
Each week, for 6 months, you're going to receive: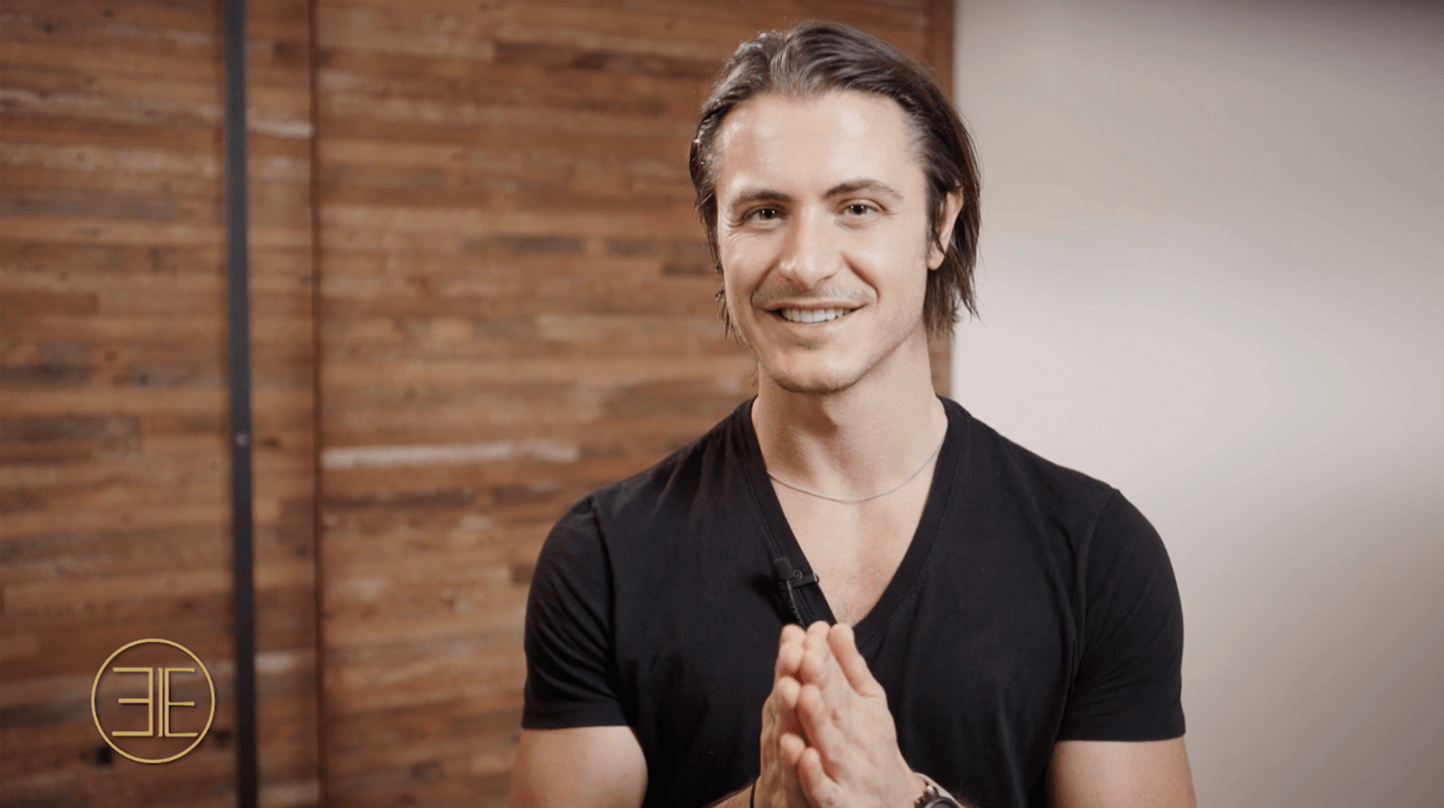 Weekly Live Group Coaching Sessions with EvolutionEat Founder, Daniel. Dive deep into whatever you're struggling with and how to overcome adversity. Daniel will work with you directly to help you shift your mindset and give you practical tools and strategies that you can use immediately. This means you'll get tons of 1-on-1 attention each and every week, and you'll also learn through Daniel coaching your peers through their journeys.  
1-on-1 Coaching & Support.

Daniel and the EvolutionEat support staff will communicate with you inside the private Facebook community throughout the week, supporting you through your breakthroughs and holding you accountable to your goals.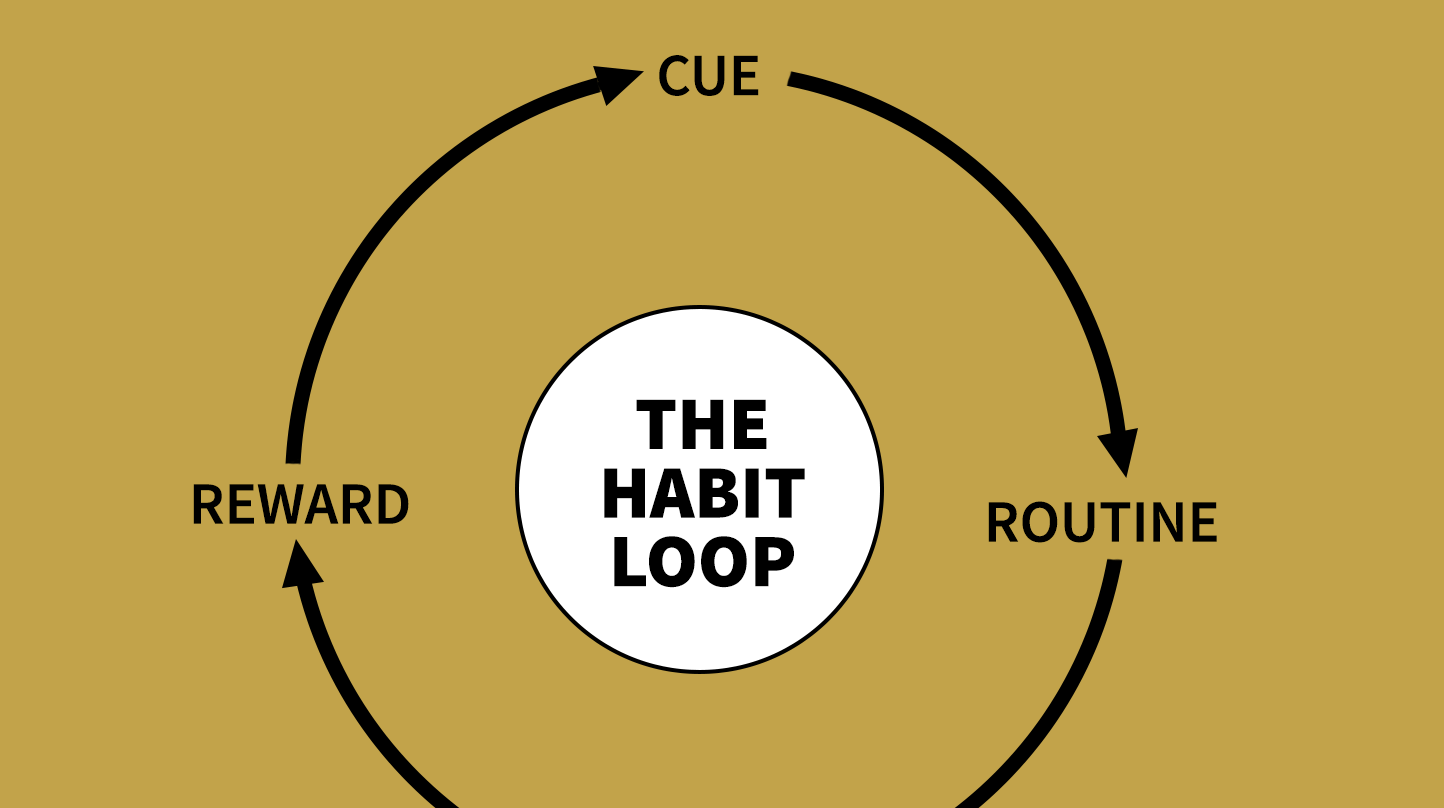 6 Month EvolutionEat Blueprint for Habit Change and Dietary Mastery.

This is the step-by-step, exact process for complete diet and lifestyle transformation, developed by Daniel over the past five years and tested on over a hundred clients. All you have to do is follow his instructions.
1 Habit at a Time.

By focusing on implementing one habit at a time, each week, you will master it quickly before building upon your success with the next week's habit.
Weekly homework & action steps

to help you progress forward one step at a time, each and every week.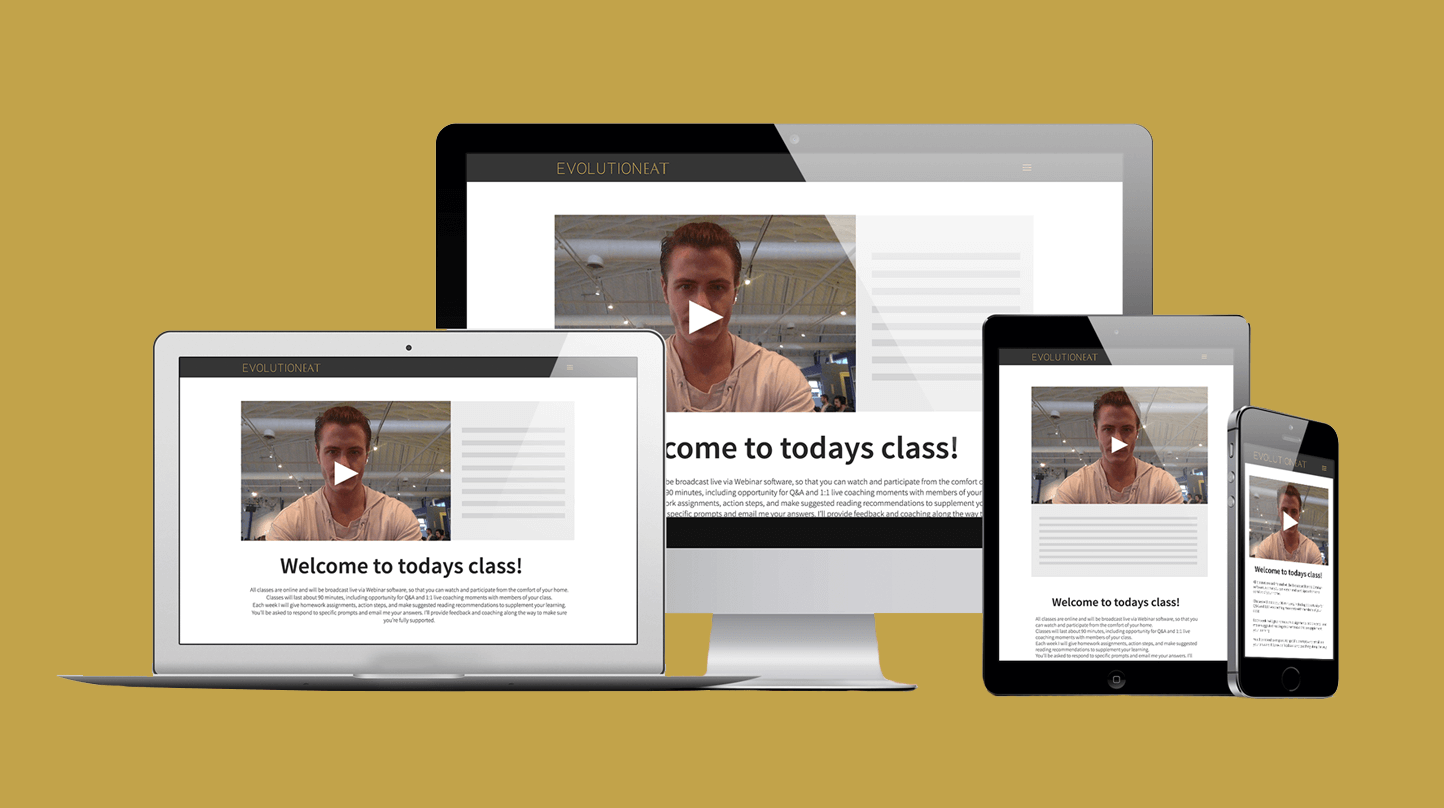 Digitally delivered master classes (25 total, 60 minutes each)

. Beyond direct coaching with Daniel and the support of the EvolutionEat team and your peers, every week you'll also receive a 60 min video lesson

that teaches you everything you'd ever need to know about diet, nutrition, mindset, habit-change, food psychology, meditation, skill development, morning mastery, how to be social and still eat clean, and how to make your diet an expression of who you are in the world and how much you love yourself. In other words, how to make your diet a lifestyle that lasts

forever

.  
Unlimited, lifetime access

to all master classes and all live coaching sessions. (So that you can watch if you miss a lesson, or if you need some inspiration a few years down the line.)
Daily Interaction.

Within the Facebook group, Daniel and the EvolutionEat team will be popping in and dropping a lot of valuable information and live streams, our favorite books to supplement your learning, and weekly challenges & contests along the way.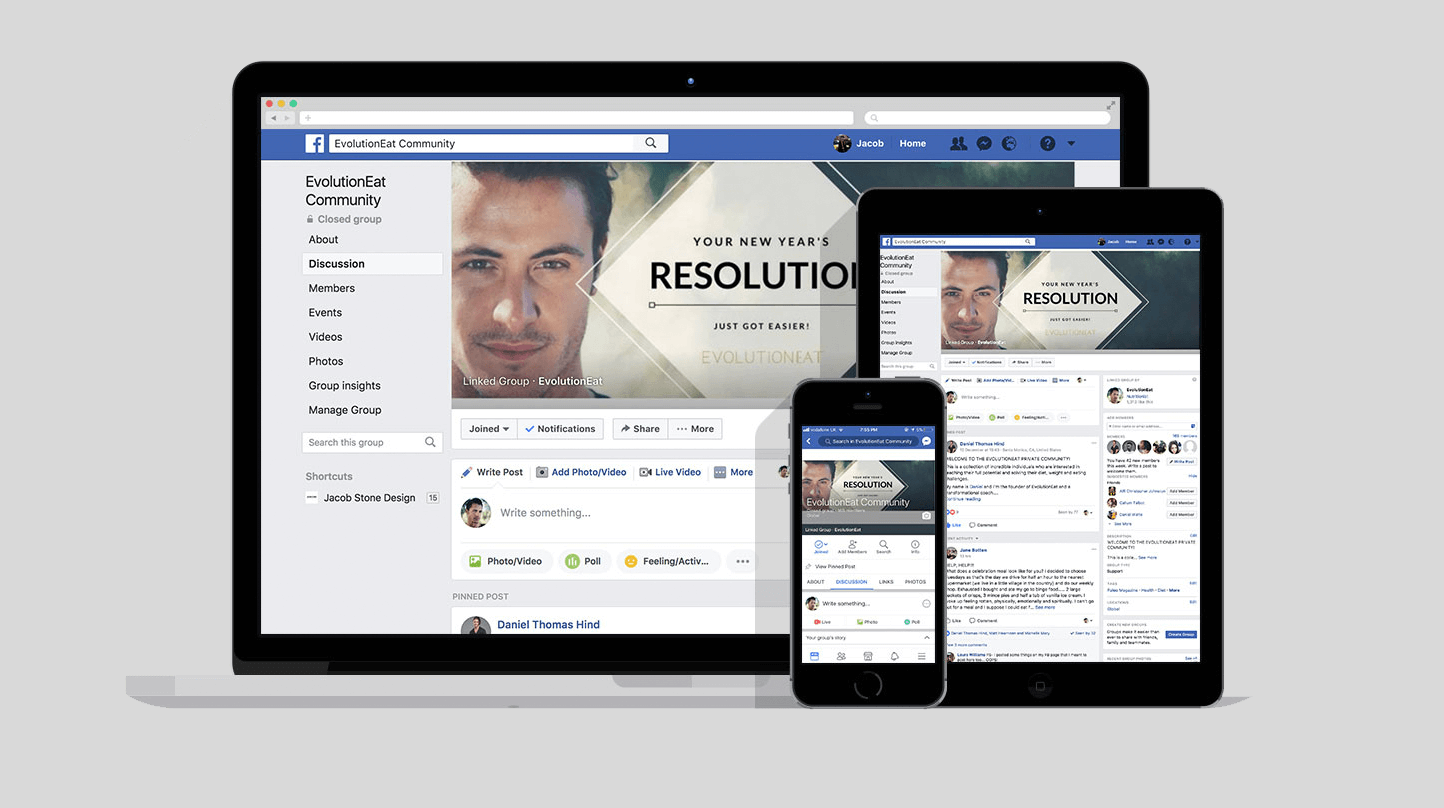 Private Facebook Group.

When you enroll in the 6 month coaching program, you're going to be part of a very private Facebook community where only

EvolutionEat Academy

members are admitted access.
Support.

The Community is here to help you build healthy eating habits, enjoy food again, calm your body and mind, simplify your life, and connect. Every member is here to support one another. The EvolutionEat team will facilitate discussions on a daily basis to help support your every day. Having a close-knit community of inspired, like-minded superstars is a game-changer and is crucial to your development.
Contribution.

You will get the most out of your peers by serving each and every member who enrolls. Think of it this way: if you show up powerfully for each member and contribute to his or her success, and if everyone abides by this rule, then each of you will receive 100x more than you give.

Holy shit

, right?
Accountability.

Inside the Facebook group and/or over email, you will be paired up with an accountability partner. You will be photographing what you eat for accountability and sharing your results with your partner and the community.  
---
That's what we mean by helping you permanently change the way you eat.
This is the full package. You cannot and will not find a more complete and personalized coaching, community, training and teaching program than EvolutionEat Transformational Coaching. It simply does not exist.
Are You Ready to Join
EvolutionEat Transformational Coaching?
The Doors Are Open!
Here's What Successful EvolutionEat Members Experienced After Their Free Coaching Call
Are you next?
Most of the people we work with accomplish their mindset and lifestyle shifts within 90 days, and after 6 months, their physical transformations start matching their mental and emotional transformations. Which means huge huge breakthroughs in the major areas of their lives. From that place we get to create something pretty damn powerful.
What We Eat
It is our natural birthright to be fit and healthy. Our genes evolved through the process of natural selection and are most adapted to be nourished with the food that we evolved eating.
The Evolution Diet is comprised of all the foods our ancient ancestors evolved eating. It's actually quite easy to reach peak fitness as long as we eat from the long list of natural foods you can find in nature and avoid grain-laden, sugary, processed and otherwise unnatural foods that make up what's popularly known as the "Standard American Diet."  
We help you build an intuitive and natural relationship with food, whereby you intuitively come to understand and trust what's good for you and how much you need to eat, no matter where you are in the world or how you're feeling emotionally.
APPLICATION
To be considered for EvolutionEat Transformation Coaching, you must fill out an application by clicking the link above. We only work with individuals who are serious and highly motivated to dramatically change their lives, individuals who are ready to take full control of their food, diet and lifestyle choices.
Are you committed?
After you complete the application, you will be notified immediately if you qualify for a free coaching call. You will then be led to a calendar, where you can schedule a deep coaching call to see if you're a good fit for the program and the EvolutionEat community.   
Important Details:     
The application takes about

2 minutes

to complete.

Scheduling a call

does not guarantee

admission. This has to be a perfect fit.

Our call will last

30-60 minutes

depending on what you bring to the table and how deep you're willing to go.

If you want to be considered for enrollment, then you

must

show up for the call. Please treat this call as seriously as you would a job interview.

If you miss our scheduled call without giving at least 2 hours

notice, you will forfeit your opportunity at being considered for the program.    
Remember, this is an application to see if you're a good fit for our program, and if we're a good fit in your life. From our end, we're only committed to serving those who really want it. I know you understand and can respect that.  
*PLEASE READ: It's critically important to note here that I am not a doctor, medical professional, registered dietitian or trained clinician of any kind, and I do not pretend to play one on the internet. I am not here to solve clinical problems, nor do I make any claims of being able to do so. My opinions and suggestions are merely ideas to consider. My services and programs are in no way substitutions for medical treatment or therapy; they're vehicles for education. It goes without saying, but if you have a serious condition, such as an eating disorder, and are considering working with me and/or purchasing a program, you should seek outside medical support to get the proper attention you need. Please read this Disclaimer before considering working with me. If you're struggling with a disorder beyond the scope of coaching, I've put together a list of resources and websites to help.
Powerful coaching for people who are ready to change.
We specialize in working with overwhelmed individuals who know what to eat but can't seem to put it all together. We're experts on healthy habits, skill development and deep, lasting, natural confidence.
For more on the EvolutionEat process, and to hear directly from our most succesful clients and influencers who support our mission, keep reading…
EvolutionEat Transformational Coaching works no matter your set of circumstances, or where you live in the world.
We have worked with clients on four continents who have achieved inspirational results, no matter how demanding their professions or responsibilities. We tend to work with workaholics, high performers, and full-time moms who historically have had a tough time prioritizing themselves over their businesses, careers, and/or families.
It doesn't matter your job title, it doesn't matter how impressive you've been in other areas of life, your physical health and wellbeing is the baseline of leading a more meaningful and productive life.
Without solving for your diet, you'll never self-actualize and reach your full potential.
We're here to serve those of you who believe that investing in yourself and your health is the ultimate sign of success. Let's do it!
See below to hear directly from successful EvolutionEat members, people just like you.
See How Liz Lost 90 lbs in 15 months
If you want to watch a personal account of someone who has experienced all of the benefits listed above, check out the video below. It's an interview we conducted with one of our most succesful clients, Liz:
Here's the amazing part: Liz is just one of the many dozens of people who have graduated from EvolutionEat Transformational Coaching over the years.
Liz, like so many other people who have gone through the program, has achieved results beyond what she and they thought were possible. They're now living in bodies they never thought they could have. They're now happy and secure in the knowledge that they invested in themselves.
We could not be prouder to have helped them, or to call them friends.
And now, we could not be prouder to announce that we want to help you.
Hear from Liz a Year Later!
One year post-EvolutionEat and Liz has maintained her dream weight!
Learn how we coach you to live this way forever by booking a free coaching call:
EvolutionEat clients create powerful results
Liz isn't the only person to succeed from EvolutionEat Transformational Coaching. There's Terry Kerr, who also acknowledges that coaching was life changing. Click play to watch what Terry had to say:
Terry lost 30 pounds in nearly five months, while also increasing his exercise from zero days per week to nearly every morning. In the meantime, he completely overcame his late night overeating patterns that battled for years. His family called him the "cookie monster" because it was the running joke forever. There was no solution to his late night overeating – until he started working with EvolutionEat. 
And let's set the record straight: Liz and Terry are total badasses. They each work over 70 hours a week, are at the top of their fields, and have demanding social and family lives. It's not like they cleared out their schedules to successfully create new lifestyles, lose weight the right way, and build new healthy eating habits.
Instead, through coaching, we helped them train habits that worked with their lives – not against them. No dieting here.
Deprivation…Restriction…?
That's not how we work, and that's PRECISELY why EvolutionEat clients are so successful.
Then there's a client like Molly…
Who completely overcame her sugar addiction, and whose transformation of mind, body and career was one of the most inspiring stories we've ever witnessed!
Hear from Molly directly by clicking below:
We teach our clients how to achieve results beyond their wildest dreams because we take a realistic, sustainable, long term approach to weight loss and lifestyle change, whereby we train the fundamentals of mastery through daily accountability, transparency and self-empowerment.
The skills/tools/intuition you develop through EvolutionEat Transformational Coaching are lifelong lessons you will take with you for the rest of your life. Our clients create the lives of their dreams. They're stepping into their power on a daily basis, happy and inspired and secure in the knowledge that they invested in themselves.
Want more proof? Hear from more EvolutionEat clients
Nathan, Pilot who lives across the world in Japan
Matt, Freelance Writer & Entrepreneur who lives in the UK
Want even more proof?
These are direct screenshots from some of our clients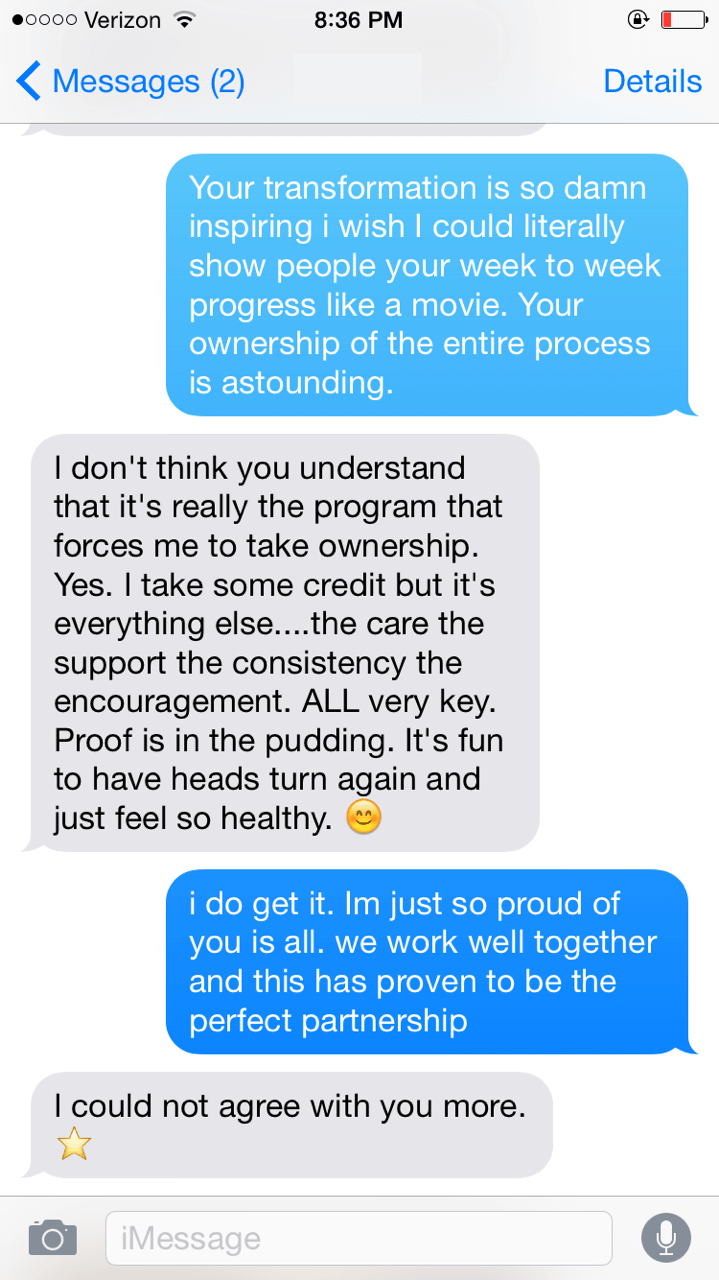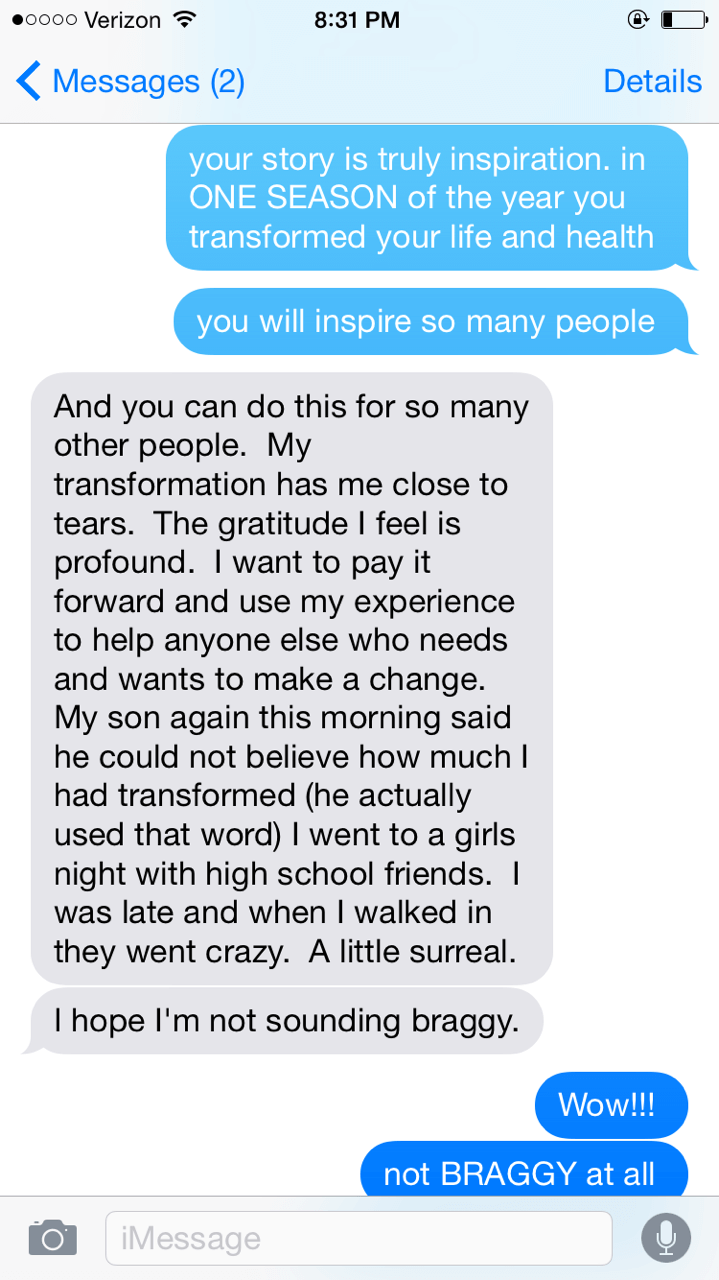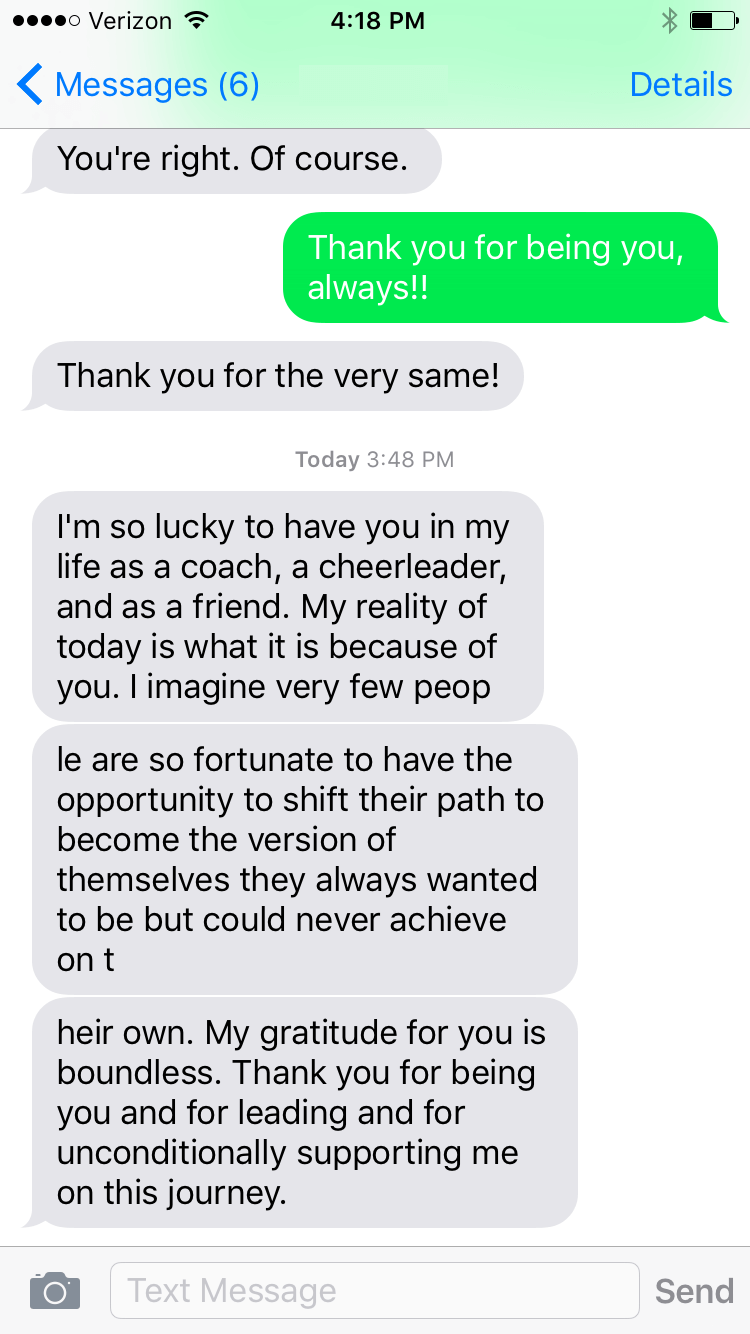 Are You Ready to Join
EvolutionEat Transformational Coaching?
The Doors Are Open!
Here's what other people experienced after joining
EvolutionEat Transformational Coaching.
Are you next?
"Your approach is brilliant, intuitive, sensitive, emotionally connective, and powerfully motivating. 
I have also described you to friends as a magic wand that I can point toward any area of my life and it will magically begin to blossom under the sunshine of our focus. Our work has been intensive and life changing."
Liz, 36
"Working with Daniel has been an absolute pleasure. The overall key to my success has been the support and encouragement that you have given me. This positive influence in my life has not only changed my diet, but my relationships, my determination, my confidence in setting and reaching goals, my realization that believing in others and giving them support, and genuine encouragement is so powerful. I feel like I have been more of a positive influence on my children, husband and all of those who I come in contact with. And most of all, the peace that I feel with myself, my body, and my relationship with food is something that I thought I would never have. I'm definitely not perfect, but I'm ok with that. And this is huge!! Thank you Daniel."
Jill, 44
"There is no dieting or exercise program that will get on the phone with you, help map out your week, teach you that there is time for your health, and help you prove to yourself that you can do this no matter all the bs excuses you've come up with in the past. Daniel has taught me that anyone can become the version of themselves they aspire to be through simple routine that, compounding over time, creates wide sweeping change. This is true of diet, it's true of wealth building, relationship building—it's a fundamental tool for all of life that goes well beyond the scope of food. Dan, you've changed my life and I so appreciate you." 
Terry, 46
"Daniel has taught me that it's not about the food. It's never been about the food. We all KNOW what we should and shouldn't be eating for the most part. But it's so much deeper than that. He has taught me how to be gentle with myself, how to consistently follow through with what I say I'm going to do and that when I get off track, it doesn't mean I throw in the towel. Previously, I was such a perfectionist and paralyzed with over analysis. Now, I'm very aware of my thoughts and my actions, and I jump right back on track without skipping a beat. I'm gentle with myself and always take note of the lessons I learned whenever I have a little "fallout." 
It's a bit scary to take that leap, but I can assure you that Daniel is so much more than a guide for your "diet." If you're ready to put dieting culture to bed once and for all and focus on much more important aspects of your life, then take a chance with him. You won't regret it!" 
Julia, 39
" It wasn't until I started working with Daniel that things really started to transform. That I really started to transform. I knew it was time to go through EvolutionEat and start mastering my diet, to start getting back some control of my food choices – and, as a result, my life. I lost 20 pounds in 5 weeks. I've lost more since. But the list of benefits is ridiculous:
– Back pain that I had for maybe 10 years is gone. It just isn't there any more. I'd forgotten what it was like to not feel bothered by it.
– I discovered I have cheekbones. That was cool.
– I have so much energy and feel amazing almost all of the time. I figured something like that would happen, but not to the extent that it did.
Most importantly, I feel more like myself than I ever have. Completing EvolutionEat was the best decision I've ever made."
Matt, 27
Here's what Major Influencers are saying about Daniel and EvolutionEat: 
"Part of being a great coach is knowing HOW to manage expectations. Sometimes that requires upfront conversation. Daniel knows how to meet his clients exactly where they're at, and does so with extraordinary selflessness and duty. For someone who spends the majority of his life on his phone (me), I'm amazed by how much time and attention Daniel gives to his clients. Especially as he's dealing with deep personal stuff way beyond the scope of 'fitness.' If you need help with emotional eating, stress eating, or overeating then he's your man."
John Romaniello
"Most people sell workout programs and diet programs to help people get in shape, but not many focus on transforming your relationship with food which, is actually what we SHOULD be doing first. I haven't seen anyone approach nutrition coaching like the way Daniel has – it's different in a GOOD way. A way that doesn't skip over the most important stuff it takes to conquer before we should ever start thinking about macros, and how much we should be eating to reach a certain fitness goal."
Amanda Bucci
"What I love about Daniel is that he's the ONLY man in the space talking about the psychology of eating and emotional eating. So many high performers, executives and entrepreneurs struggle with their weight, diet, out-of-control food cravings, and overeating…but shy away from talking about it. Probably because they don't know who to turn to, and feel embarrassed, and the fitness industry is primarily concerned with weight loss and body image. Daniel is different. He's an expert at helping exhausted workaholics solve their diet, weight and eating problems, and thank God because we need him. EvolutionEat provides an amazing program to change your life."
Mark Dhamma
"The world needs more heart-centered men like Daniel, as both leaders and influencers. I often get on Daniel 's case to put more of himself out into the world because I believe we truly need him. His heart is massive, his awareness beyond his years, and his mission a gift to us all. If you struggle with nutrition and the deeper emotional issues that often accompany it, then please look to Daniel for guidance and support. The world doesn't need any more fitness experts telling us how to get our "ideal" body and encouraging us to hustle to a societal standard. We need heart experts and soul-centered coaches to help guide us back to our center. Daniel is a heart expert and he will help you get in touch with yours."
Neghar Fonooni
"Daniel's work is incredibly valuable in helping you improve your eating and lifestyle habits, without the negative effects of dieting. What I love about Daniel, and what's unique about his approach, is that he teaches healthy eating as a process and a skill that you can train and develop over time, which inherently makes his approach sustainable. Because most people focus on the end result of weight loss, instead of the process, they often turn to unhealthy and unsustainable approaches, like extreme dieting. I see the harmful results of dieting every day in my work with people suffering from bulimia and binge eating disorder, which commonly begin after a diet. The context shift that Daniel provides is transformational, because it allows you to build good habits into your life so that they will become lasting changes."   
Kathryn Hansen
"Many health coaches have no idea what it feels like to struggle with food obsessions and weight issues because they have never experienced it themselves. Daniel not only understands it, he coaches clients from a place of true empathy. I don't know about you, but as a former sugar addict and food addict myself, I would rather have a health coach who has been there, understands it, and has overcome it." 
Elle Russ
"Daniel is a master at understanding and simplifying the overwhelming challenges that ambitious-but-busy people encounter when healing their relationship with food. In him, you'll find an expert coach, mentor, warrior and philosopher all wrapped in one. But beware: you may want to give him all the credit for your inevitable success, until you realize that he simply helped you activate your own inner strength. Hire him and trust the process." 
Daniel DiPiazza
"What I love about Daniel's work is that he focuses on permanent transformation for his clients. By looking at the root cause behind our habits (whether they're eating or otherwise), Daniel helps people heal so they can live the life they deserve. Without getting down to the root of the issue, you're just left with another temporary fix which actually causes people to return to their self-sabotaging behavior, and feel hopeless. Daniel's commitment to doing the deep work is inspiring and so very needed in the world."
Bri Seeley
Are You Ready to Permanently Change the Way You Eat, Create Your Dream Lifestyle, and Reach Your Full Potential?
EvolutionEat means you'll fall in love with the practice of healthy eating.
EvolutionEat means creating a lifestyle that guarantees your lifelong success and dream body.
EvolutionEat isn't just another diet program.
EvolutionEat is designed to evolve your relationship to food.
If you're ready (like, finally, once and for all ready) to start living your best life…
Then we invite you to join EvolutionEat.